Last updated on May 24th, 2020 at 07:55 am
Check our Walking Dead Funny Meme Collection! The Walking Dead is back! To celebrate, Slapwank has put together a Walking Dead
Funny Meme Collection. Remember to take a look at our other collections of funny memes!
Walking Dead Funny Meme Collection
The evolution of Rick Grimes from the beginning through until now!
Now this would be awesome! A Star War/Walking dead cross over.
There was a lot of crying in earlier episodes.
See what I mean? Damn that man can cry!
We know women think he's hot, but this is the reality folks!
Which reminds us that Christmas will soon be here…. BOO!!
hehehehehehehehe
Very good question!!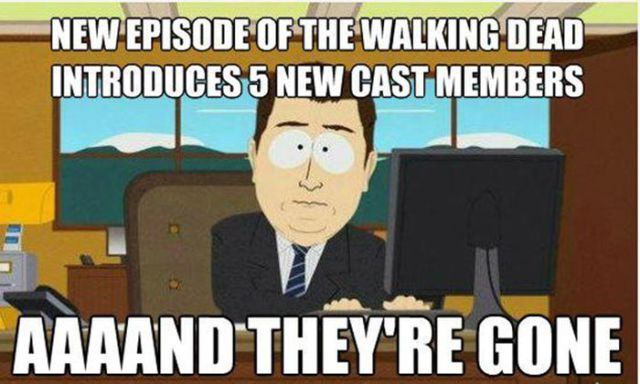 Ain't that the truth!
This had us chuckling!
And there we go! If you haven't already, please like our fanpage at >> Slapwank