Brace yourself – Christmas Memes Are Coming! Slapwank did very well holding back until December until we started posted Christmas memes. Didn't we do well?! Now it's December though, let those Christmas Memes start to flow!
Brace Yourself – Christmas Memes Are Coming!
Now it's December, it's time to start dusting off the Christmas Themes! Slapwank will be posting a few mixed in with our normal mix of rude nonsense at our Facebook Page. Here's a taste of the kind of genius Christmas memes you can expect to come!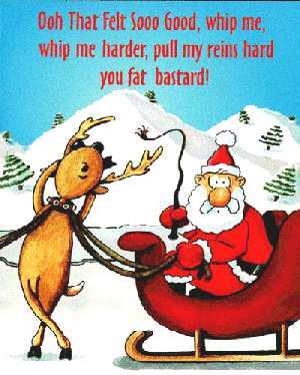 Have you been naught or nice this year?
That's one solution!
Ok, you have to admit that one was funny!
Actually, Chuck would make a pretty good Santa Claus!
Get into the Christmas spirit you miserable bastard!